The Club's Results
May Bumps 1847
The famous Cambridge University May Bumps on the River Cam
Thu 1st January
At the bottom of this page there is a link to Cambridge weather. Club members, please go here to add (or correct) results, crews or race reports.
---
Click a symbol or crew name to be taken to the relevant part of the page.
| | |
| --- | --- |
| | Double Overbumped |
| | Overbumped - hit the crew 3 in front |
| | Bumped the crew in front |
| | Row over head of division |
| | Row over - did not bump |
| | Got Bumped |
| | Got Overbumped |
| | Got Double overbumped |
| | Got Triple overbumped. D'oh. |
---
Monday
Rowed over Head
It was a murky confusion -- here and there blotted with a colour like the colour of the smoke from damp fuel -- of flying clouds, tossed up into most remarkable heaps, suggesting greater heights in the clouds than there were depths below them to the bottom of the deepest hollows in the earth, through which the wild moon seemed to plunge headlong, as if, in a dread disturbance of the laws of nature, she had lost her way and were frightened. There had been a wind all day; and it was rising then, with an extraordinary great sound. In another hour it had much increased, and the sky was more overcast, and blew hard.
Monday
Rowed over Head
In every rage of wind and rush of rain, I heard pursuers. Twice, I could have sworn there was a knocking and whispering at the outer door. With these fears upon me, I began either to imagine or recall that I had had mysterious warnings of this man's approach. That, for weeks gone by, I had passed faces in the streets which I had thought like his. That, these likenesses had grown more numerous, as he, coming over the sea, had drawn nearer. That, his wicked spirit had somehow sent these messengers to mine, and that now on this stormy night he was as good as his word, and with me.
Wednesday
Rowed over Head
It was wretched weather; stormy and wet, stormy and wet; and mud, mud, mud, deep in all the streets. Day after day, a vast heavy veil had been driving over London from the East, and it drove still, as if in the East there were an Eternity of cloud and wind. So furious had been the gusts, that high buildings in town had had the lead stripped off their roofs; and in the country, trees had been torn up, and sails of windmills carried away; and gloomy accounts had come in from the coast, of shipwreck and death.
Friday
Rowed over Head
A watercolour painting of the boat which rowed over head has come to light in Chester. We're hoping to get a copy of the picture online in due course.
Actually, the website has a few days missing. Due to the slightly odd nature of the May Bumps in 1847 (actually held in May then), 1st Trinity actually had (and managed) to row-over head on 7 days to retain the headship, each time ahead of Lady Margaret, with 3rd Trin in rowing over in 3rd. Also slightly unusual to modern races is that they only raced on Mondays, Wednesdays or Fridays, starting on Friday 7th May and finishing on the same day two weeks later.

The Bumps Book also gives a crew list for this crew.

Bow: W. Maule
2: J. Barkworth
3: R.O. Turner
4: A. Garfit
5: C.A. Nicholson
6: J.S. White
7: S. Vincent
Str: E.P. Wolstenholme
Cox: J.S. Phillips
---
Whilst every effort has been made to ensure the accuracy of the following information, note that the results are unofficial.
Men's bumps charts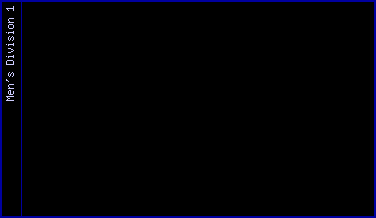 Women's bumps charts

Michell Cup points
There are no data from which to calculate Michell Cup points.
Links
Full May Bumps results archive
Results > May Bumps
Compare these positions with all May Bumps crews in the archive
Results > May Term 1847 > May Bumps > Comparison